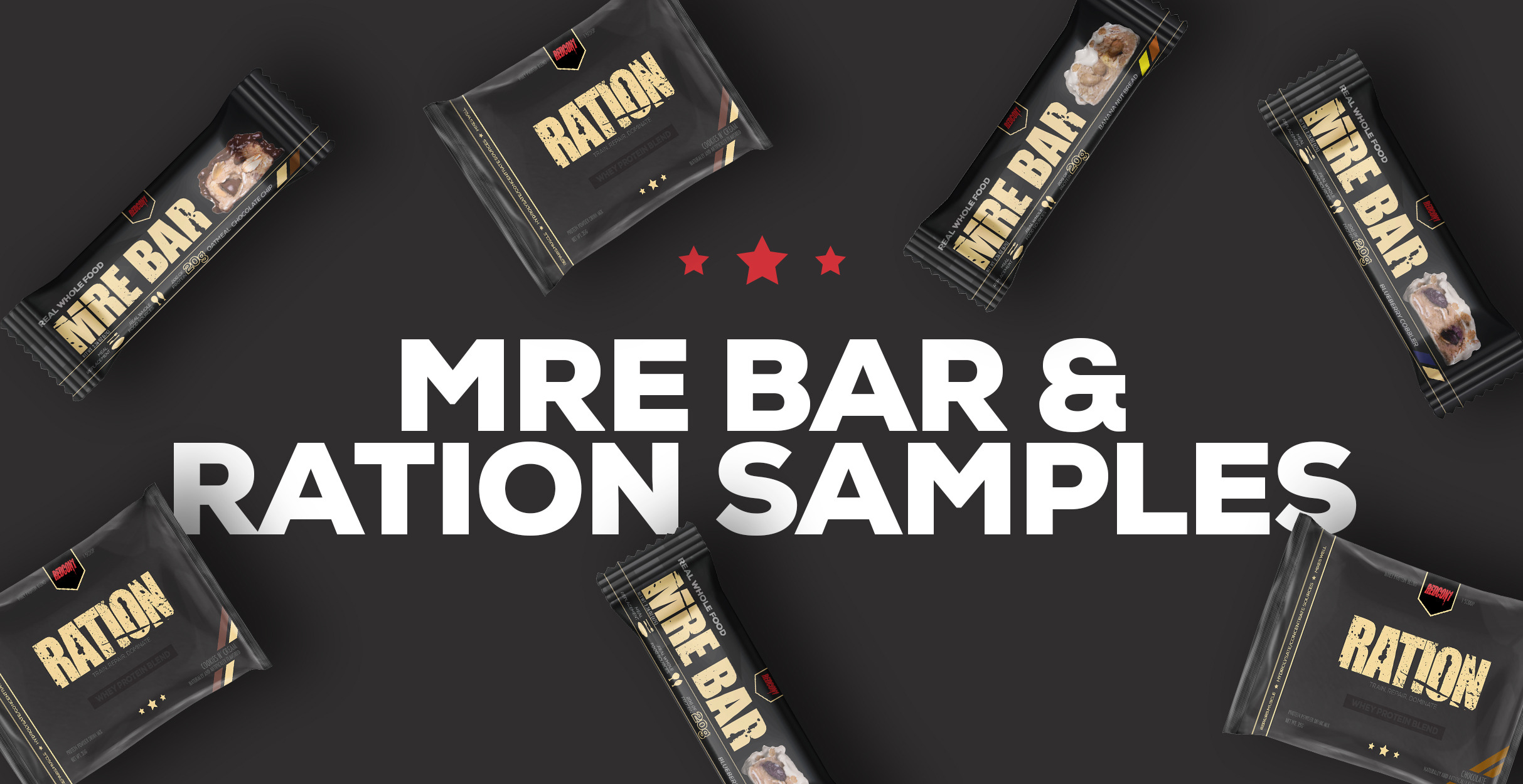 NEED TO TRY BEFORE YOU BUY?
We get it, nobody wants to get stuck with a flavor they don't like. Now you can sample our top selling MRE Bar and whey blend, Ration. This is a great way to ensure you have the best flavor for your taste buds. Ration's full size container comes in a 5lb tub with three delicious flavors to choose and MRE Bar might just be the most delicious bar you've ever had. Just pay the shipping and we'll send you samples of your new go-to protein supplements!
Just when you didn't think MRE could get any better we upped our game with MRE Bar. This real food bar will change your outlook on bars forever. The days of heavy sugar alcohols and whey protein added to your bars are long gone. Just like with the powdered MRE, the bar contains only real food sources which won't upset your stomach, cause cramping, or give you unwanted gas.

Treat your taste buds and muscles to exactly what they deserve, a forceful serving of whey protein hydrolysate and concentrate ready to saturate your muscles and increase your recovery following intense workouts. Ration's versatility is as impressive as its amino acid profile. Chug it down after your workout or sip it throughout the day as part of a quick and easy protein drink.