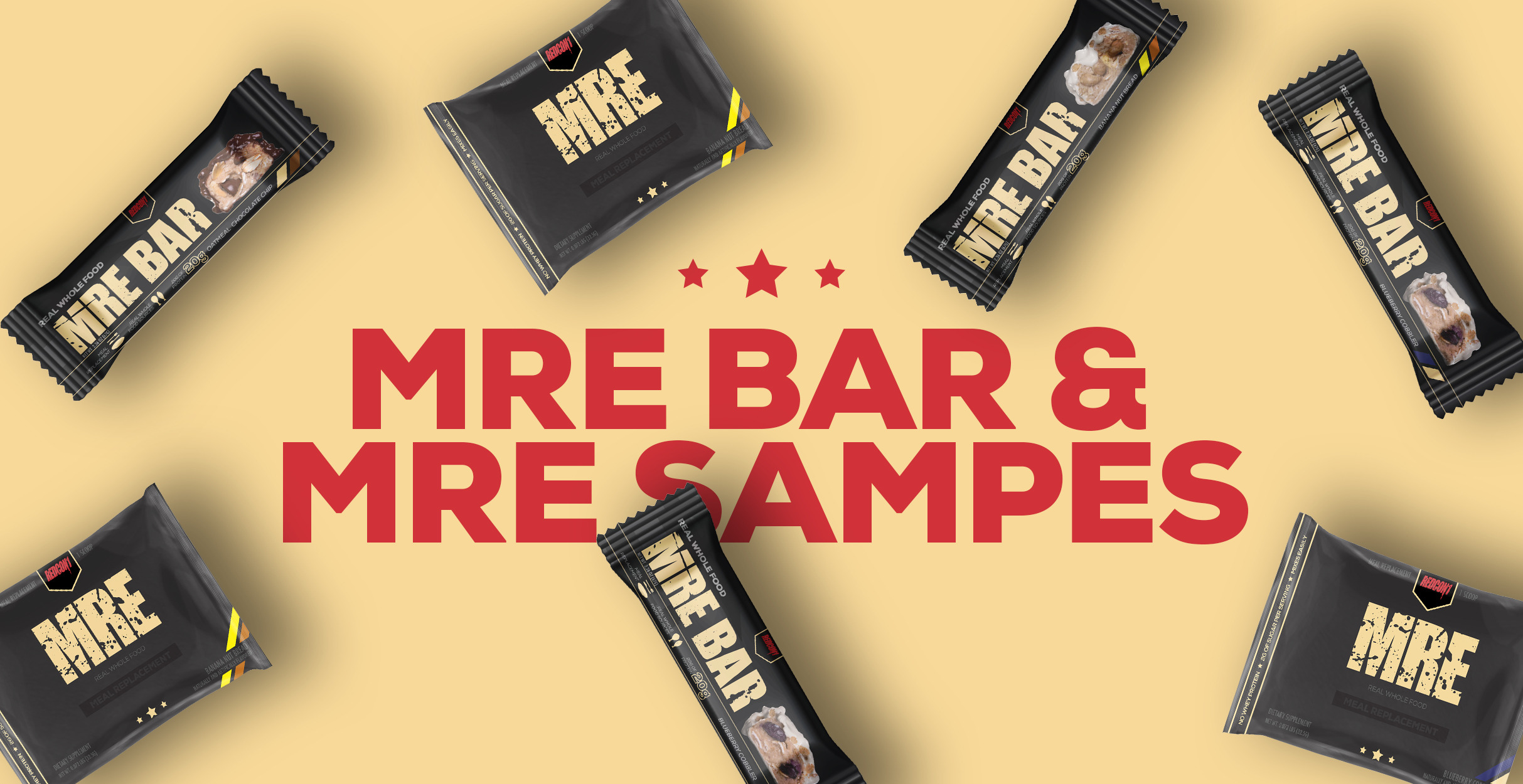 NEED TO TRY BEFORE YOU BUY?
We get it, nobody wants to get stuck with a flavor they don't like. Now you can sample our top selling MRE Bar and MRE Meal Replacement. This is a great way to ensure you have the best flavor for your taste buds. MRE's full size container comes in a 7lb tub with five delicious flavors to choose and MRE Bar might just be the most delicious bar you've ever had. Just pay the shipping and we'll send you samples of your new go-to supplements!
MRE BAR
Just when you didn't think MRE could get any better we upped our game with MRE Bar. This real food bar will change your outlook on bars forever. The days of heavy sugar alcohols and whey protein added to your bars are long gone. Just like with the powdered MRE, the bar contains only real food sources which won't upset your stomach, cause cramping, or give you unwanted gas.

MRE MEAL REPLACEMENT
The most important fuel you can give your body is real food, especially whole foods. MRE is made from natural ingredients and a real protein blend. Our formula contains absolutely no whey! With MRE, we have given you the nutrients you need to repair and recover muscle tissue from the best possible whole foods sources. Stop reaching for fast foods and reach for whole foods with MRE.