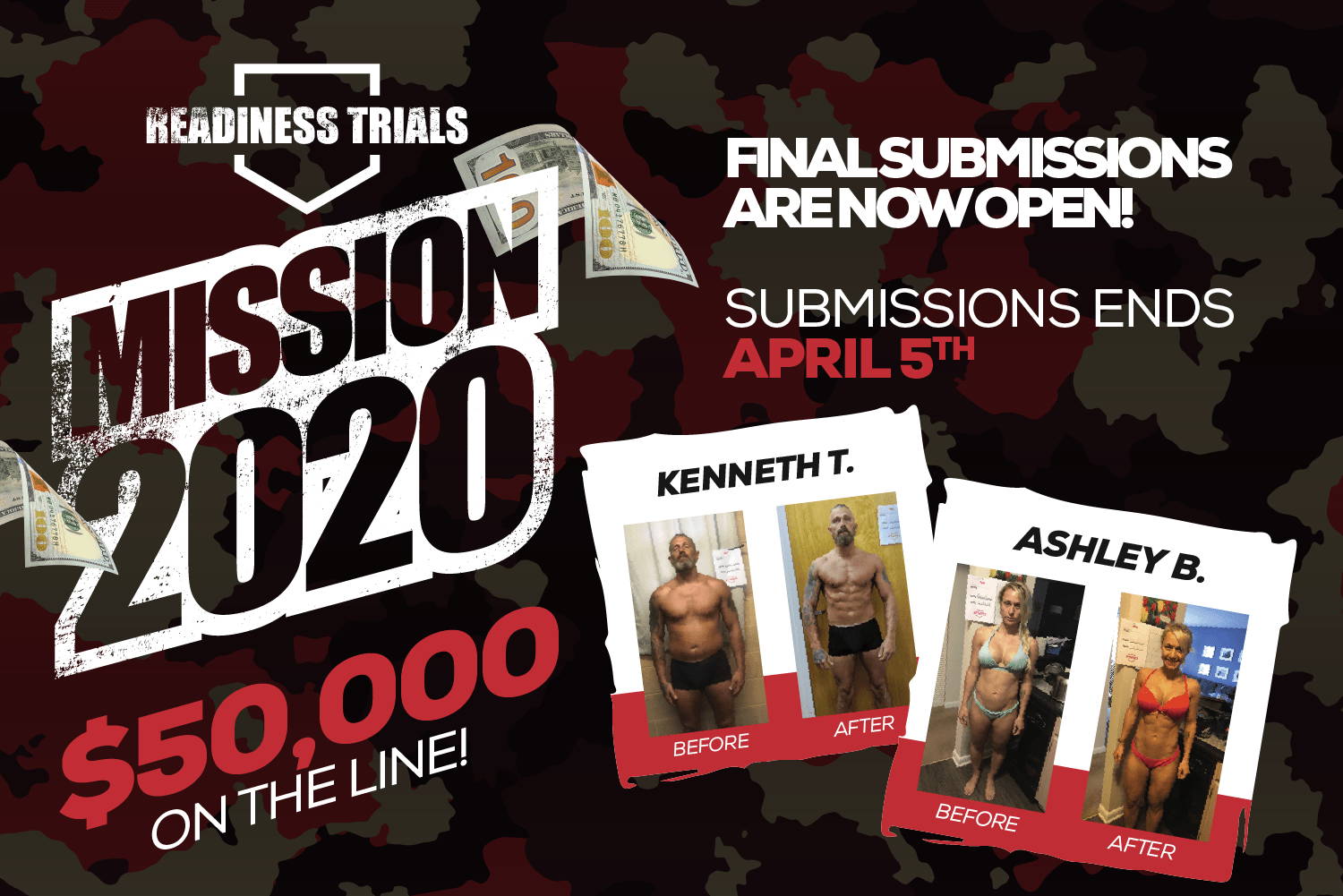 First of all, we are extremely impressed and inspired by the entire Readiness Trials group. With most of you working from home and working out at home over the past several weeks, we are aware that your typical days and routines have been disrupted to a degree. Yet, you are all still so motivated to do your best to stay on track with this competition. And at the end of the day, while there are some incredible prizes on the line, this is your start to a new lifestyle that you should be beyond proud of. We see all of the messages from you every day, and we have been reviewing the weekly photos, and we are certainly impressed and proud! Awesome work everyone!! You have just a few more days in this competition to keep pushing, but we know you will continue your Mission2020 even longer.

That said, under the current circumstances, we have decided to make the finals for the TOP 6 a virtual experience. We are currently working out all the details to make this happen and we will update you with them as we have them. We will announce the top 6 by April 10th. The date for the final competition will be April 18th. Once we confirm the date, we will update you.

Keep up the good work and please stay safe!
From the Redcon1 team!