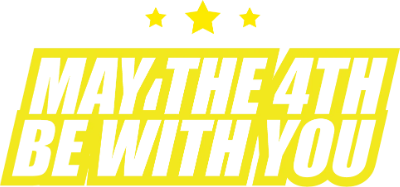 JEDI JUICE IS AN EXTREMELY LIMITED FLAVOR

ORDER NOW - JEDI JUICE WILL NEVER BE SOLD AGAIN
MAY THE 4TH TOTAL WAR BUNDLE
(1) TOTAL WAR JEDI JUICE (30 Servings)
+
(1) TOTAL WAR SHIRT (Small - XXXL)
TOTAL WAR JEDI JUICE is only sold in this bundle.
No discount codes / promotions may be used on this bundle
Due to extremely high demand, orders are first come first serve. When this bundle is sold out there will be no additional opportunities to purchase TOTAL WAR JEDI JUICE.
STARRING
Eric Hart - aka - Jedi Silky Tuba
Aaron Singerman, - aka - Darth Singerman
Eduardo Silva - aka - Palpatine