12 Bad Ass Females You Need to Follow on Instagram
With Instagram being a such a powerful source of inspiration, we decided to compile a list of the most bad ass women who we believe inspire, inform and push us to do more via their Instagram accounts. As such, we think you should be following them too. Check them out below:
Redcon1 First Lady, the face of Mommy's Corner, and mom of three, Darielle fills her instagram with training videos, motivation, and tips on being a hardcore mom!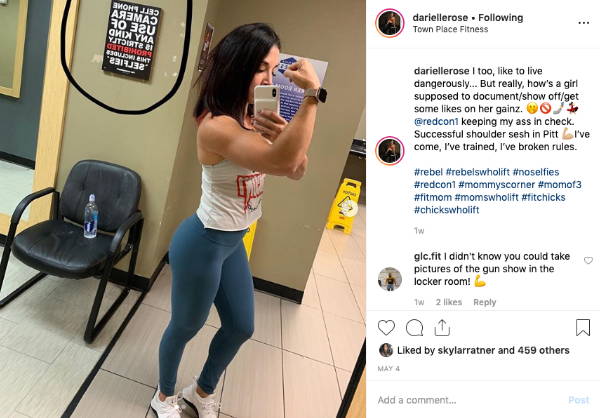 Mom of 2 and co-founder of Militia Fitness, Jesse Bowen uses her Instagram to share daily "mommy-daughter" workouts and promote a healthy lifestyle for her entire family.
Powerlifter, USAPL Coach, and BSN, Maddy's instagram is a source of real-life inspiration and motivation with posts ranging from her personal PRs to tips on maintaining mental health and positivity.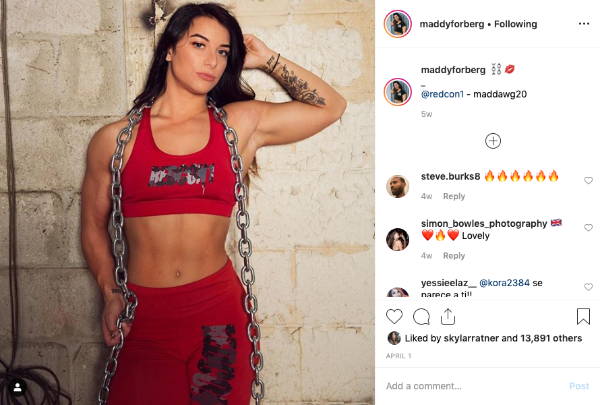 Mom, wife, business owner, and Fitness Nutritional Specialist, Ashley fills her account with a perfect balance of family, fitness, and fun.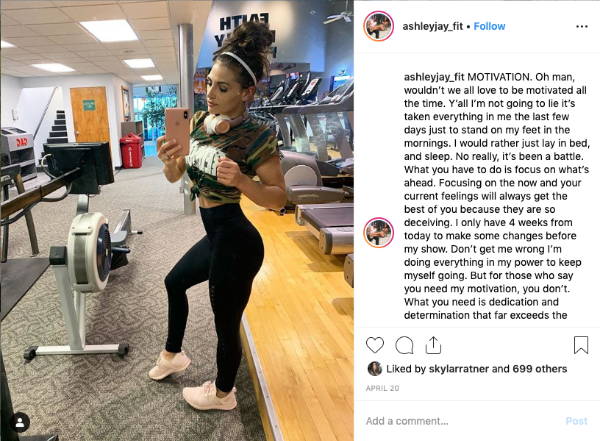 NPC Women's Physique Athlete and Redcon1 Athlete, Chloe's Instagram encapsulates her true personality filled with humor and hardcore training.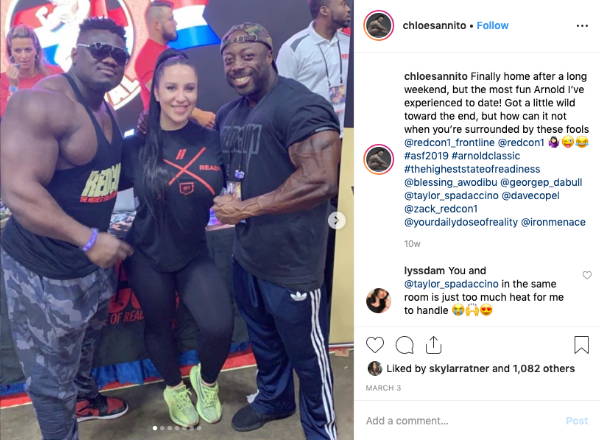 IFBB Pro Donna Murphy is a force to be reckon with. A badass bodybuilder and talented makeup artist, Donna's Instagram embodies the delicate balance of the hardcore and feminine  female she is today.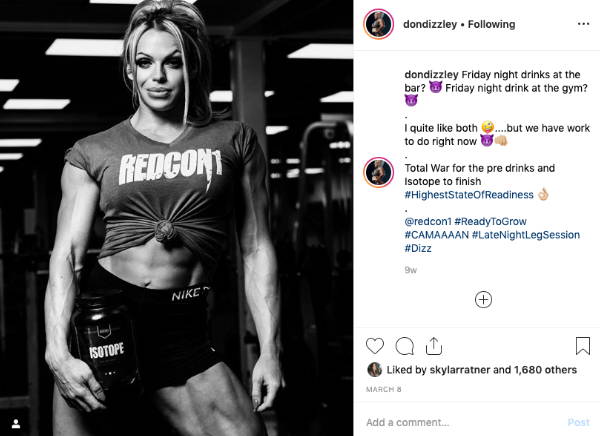 USMC Veteran and IFBB Figure Pro, Taylor Spadaccino brings a refreshing twist to Instagram with her unique sense of humor and hardcore training sessions.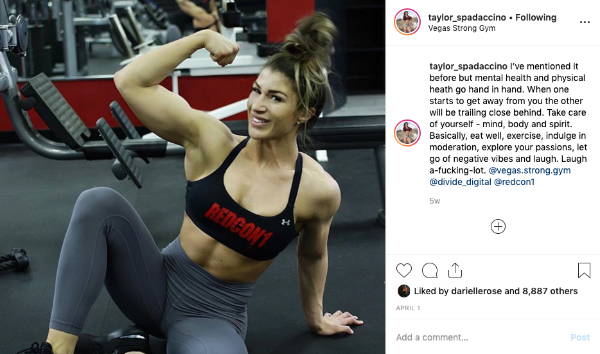 2x IFBB Fitness Champion and Redcon1 Athlete, Darrian showcases more than just training videos, but also her entertaining gymnastic routines she's known to perform on stage.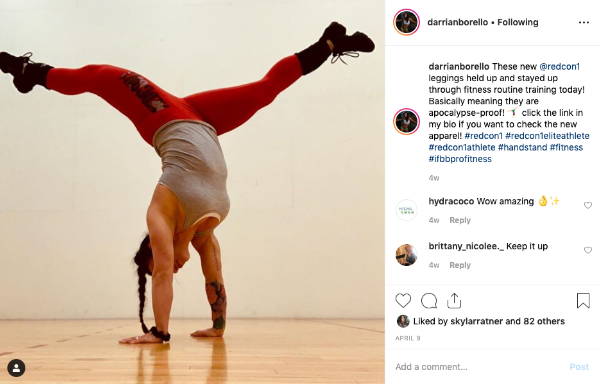 One of the newest members to the Redcon1 Athlete team, Natasha fills her Instagram with training videos as hardcore as she is!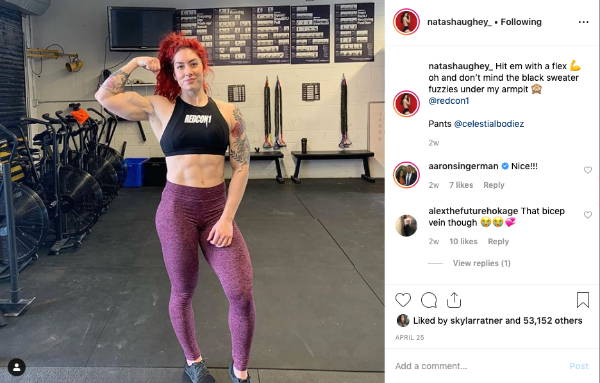 Tier Operator turned Elite Athlete, Dominque inspires us all with her ability to balance being a mom while prepping for a show.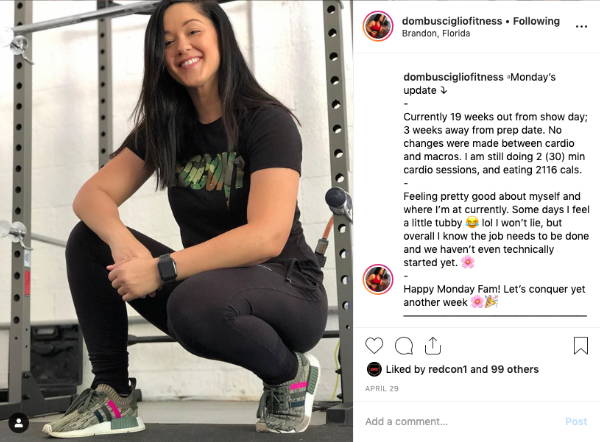 Mom, wife, and fitness enthusiast, Amanda is inspiration for every woman. Her Instagram feed shines light on juggling life as a military spouse, mom, and athlete.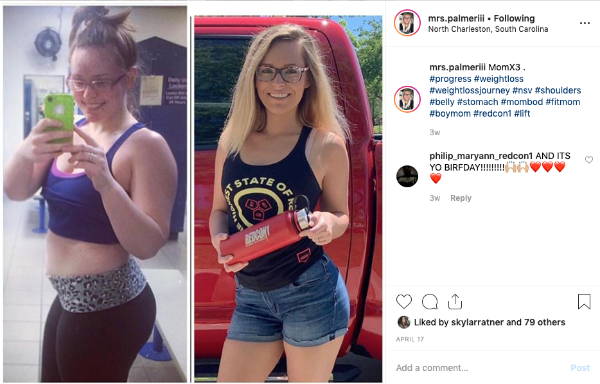 Transformation Specialist and Elite Personal Trainer, Kayla shares her expert tips on everything fitness and nutrition.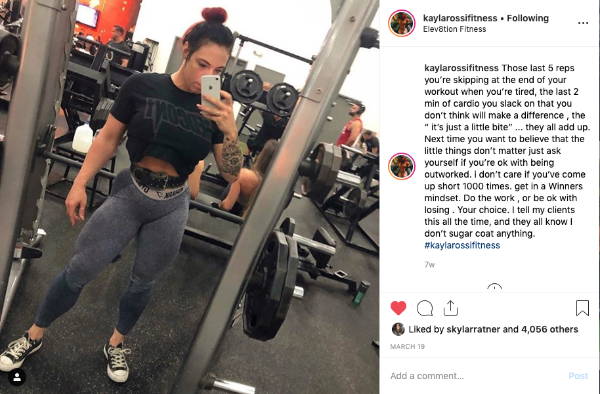 ---